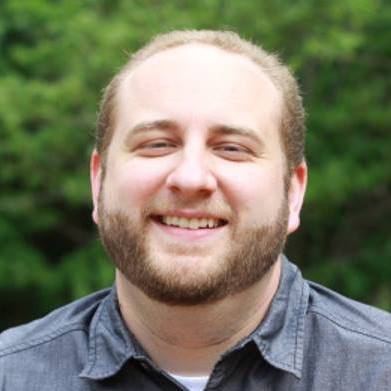 Travis Hamm is the Founder and Executive Director of Collegiate Impact, a network of individuals, churches, and campus ministries working together to bring the hope and peace of Jesus to Kansas City area college students. He also serves as a Collegiate Ministry Strategist for the Missouri Baptist Convention.
Before founding Collegiate Impact, Travis spent nearly a decade as a Campus Missionary at the University of Missouri-Kansas City (UMKC). He holds a Masters of Divinity with an Emphasis in Collegiate Ministry from Midwestern Baptist Theological Seminary. Travis is passionate about reaching college students with the gospel and equipping gospel laborers to make disciples who make disciples. 
Travis has been married to the love of his life, Britney, since 2009. Together they have four children and reside in Kansas City, Missouri. In his spare time he enjoys hiking, roasting coffee, and hanging out with his family.
Britney Lyn Hamm, Author, Editor, & Designer
Britney Lyn Hamm is an author, editor, designer, wife, mom of four, and lover of Jesus Christ. She published her first fiction book in 2020, a romantic suspense novel formed by the Story of God. She writes regularly for The Pathway, the Missouri Baptist Convention's newspaper. She has edited, authored, and designed a variety of other resources, articles, promo materials, and organizational documents for nonprofits and churches.
Britney is passionate about the power of the written word to tell stories that communicate powerful, life-transforming truth. She also loves coming alongside other women (especially college aged) to disciple them in the joy of following Jesus.
Britney has enjoyed every minute of marriage to the lover of her life, Travis. When she's not homeschooling and caring for their children, she spends her time writing, reading, hiking, and doing anything that involves coffee and chocolate.